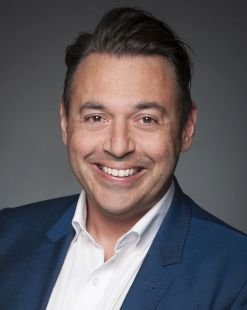 CIArb Canada is pleased to announce the appointment of Anthony Daimsis as a Director of the Canada Branch and as its Education Chair. Prof. Daimsis will oversee all of CIArb's education and training programs in Canada including the Institute's highly regarded Accelerated Route to Fellowship assessment program.
Anthony Daimsis has been teaching as a Professor of Law at the University of Ottawa since 2003. He teaches Contracts and Torts law, International Sales law, International Commercial Arbitration, ADR and legal writing. He is the current Director of the National Program, a program that leads to a dual JD/LL.L degree, and the Director of the common law's mooting program. Prof. Daimsis is called to the Ontario Bar (Barrister and Solicitor). He is an associate door tenant at Littleton Chambers (London, England). He works with the National Judicial Institute, a not-for-profit institution committed to building better justice through leadership in the education of judges in Canada and internationally.
Before teaching law, Prof. Daimsis worked at an international law firm in Austria, as an associate. His work focused on foreign investment disputes, telecommunications and underground resources, in addition to a number of international commercial contract and construction disputes resolved under the auspices of the World Bank (ICSID) and various international commercial arbitration institutions.
Prof. Daimsis serves as an arbitrator in domestic and international disputes. He often speaks on the topics of international arbitration and international sales law, and has delivered keynote addresses and lectures in cities around the world. In 2008, he was made an Honorary Fellow of the Association of Fellows and Legal Scholars of the Center for International Legal Studies for his contributions to its scholarly activities and publications, and in 2011, was awarded the National Capital Award for teaching.