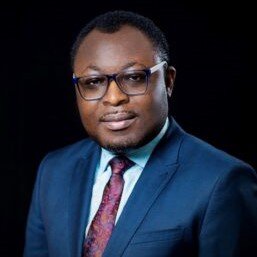 Dr. Ayodele Akenroye, FCIArb
Dr. Ayodele Akenroye, FCIArb
Dr. Ayodele ("Ayo") Akenroye, FCIArb is an independent commercial arbitrator based in Toronto, Ontario, Canada. He is also a Federal Crown Counsel with the Government of Canada where he prosecutes federal regulatory and drug offences. Most recently he was a Tribunal Member/Adjudicator with the Government of Canada where he adjudicates immigration matters.
Before becoming an Arbitrator and a Tribunal Member/Adjudicator, Ayo was an advocate, representing individuals and corporations in a wide range of industries and areas of law including corporate and commercial, banking, infrastructure, insurance, mining, , telecommunication, joint ventures, licensing, patents, sales of goods and shareholdings, ethics and anti-corruption, and criminal litigation (international and domestic).
Dispute Resolution Experience and Training
Current – Independent Arbitrator (Toronto, London & Lagos)
Act as arbitrator in commercial arbitrations under the ICC, ICSID, LCIA, AAA/ICDR, CPR, NAI and other sets of rules, as well as in ad hoc arbitration proceedings.
Presided as a sole decision maker over Immigration matters at a quasi-judicial Federal Tribunal with exclusive jurisdiction over immigration and refugee matters in Canada.
Appointed by the Government of Manitoba, Canada to adjudicate housing disputes, as a panel of one or three, between landlords and tenants at a quasi-judicial Tribunal with appellate jurisdiction over residential tenancy law in the Province of Manitoba, Canada.
Ayo brings this experience and knowledge to his work as an international and domestic arbitrator. He renders clear, well-reasoned and appropriately comprehensive decisions expeditiously. His ability to master complex facts and transaction documents provides the foundation for his effectiveness as an arbitrator.
One of Ayo's strengths is that he is trained and has practised law in multiple common law jurisdictions. He holds a law degree from Obafemi Awolowo University, Nigeria, a master's degree in law from the University of Manitoba, Canada, and a doctorate in public international law from McGill University, Canada. Having practised in Nigeria before qualifying in Canada in 2013, Ayo understands the practical and cultural differences presented in cross-border disputes.
Professional and Other Activities
Fellow, The Chartered Institute of Arbitrators
Chair, Diversity Committee, ICC Canada Committee on Arbitration
Professional Associations
Director, The Chartered Institute of Arbitrators, Canada Branch
President, Canadian Mental Health Association, Simcoe County, Canada
Director, Elizabeth Fry Society, Simcoe Muskoka, Canada
Member, Law Societies of Saskatchewan, Ontario, Manitoba.
Lectures and speeches at: numerous industry and governmental conferences; McGill University; University of Toronto; University of Manitoba; University of British Columbia, Osgoode Hall Law School, York University, Canada, Anti-Corruption Academy of Nigeria.
Academic Qualifications
FCIArb 2021 Chartered Institute of Arbitrators, London, U.K.
Ph.D. 2018 McGill University Faculty of Law, Montreal, Canada
LL.M. 2011 University of Manitoba Faculty of Law, Winnipeg, Canada
B.L. 2008 Nigerian Law School, Abuja, Nigeria
LL.B. 2007 Obafemi Awolowo University, Ile-Ife, Nigeria