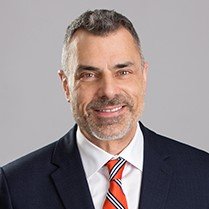 JSS Barristers
800 304 8 Avenue SW
Calgary, AB T2P 1C2
Tel: 1.403.571.1527
shawas@jssbarristers.ca
Website: jssbarristers.ca/litigators/sabri-m-shawa/
Sabri M. Shawa is a founding partner of JSS Barristers; he is a highly regarded arbitrator, mediator, negotiator and litigator.
Over more than three decades, Sabri has practiced in Calgary, and has been appointed to arbitrate dozens of matters. He has also been hired to mediate hundreds of disputes. As a negotiator, he has assisted parties in reaching a variety of complex long-term agreements. As a litigator, he has represented and advised thousands of parties in matters before the courts, various administrative and regulatory boards and tribunals, arbitrations, and mediations. In addition to conventional litigation, a large part of his practice has been in an advisory capacity – assisting clients to avoid and manage litigation. He has also been retained as an expert witness on Alberta law on numerous occasions.
In addition to practicing, Sabri has extensive experience in teaching. For 8 years, he taught Civil Procedure at the University of Calgary Law School, a required course for all students. Additionally, he taught in a variety of other programs and has spoken about a wide range of topics at many conferences and seminars.
In 2012, Sabri was appointed Queen's Counsel (now King's Counsel).
In 2014, he was admitted as a Fellow of the Chartered Institute of Arbitrators, an internationally recognized dispute resolution organization. Sabri also serves on the Executive Board of the Institute's Canadian branch and is the Chairperson of its Alberta chapter.
He has consistently been listed in Best Lawyers since 2014 and was named Calgary's Lawyer of the Year in 2020 for Alternative Dispute Resolution. For many years, Sabri has been listed as a Litigation Star by Benchmark Canada, for arbitration and dispute resolution, among other things. The Canadian Legal Lexpert Directory also lists him as repeatedly recommended for Commercial Arbitration.
Additionally, Sabri is a member of the Canadian Academy of Distinguished Neutrals and Western Canada Commercial Arbitration Society, as well as a Fellow of the Litigation Counsel of America and the International Academy of Mediators.